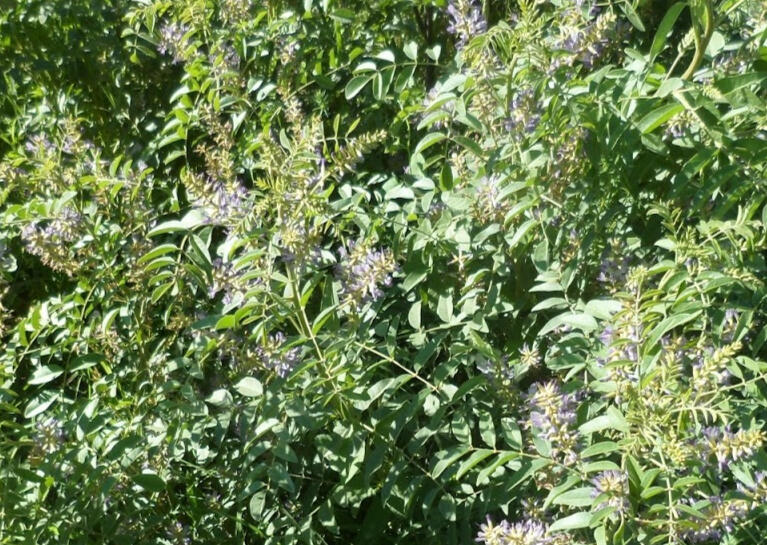 Licorice Seeds
---
Glycyrrhiza glabra
Since 2009 we have been in seed production and export. Working on a variety of medicinal and ornamental plant seeds. Our own plantations, collections and cleaning facilities enable us to keep competitive price and supply major retailers on a regular basis around the world.

Our main plant is Licorice, Glycyrrhiza glabra. Whether you are in a seed business, a commercial grower or just think to grow Licorice for your own use and joy, we welcome all your queries and will gladly share our experience and skills gained in herb seed production.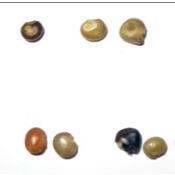 About licorice
Licorice, Glycyrrhiza glabra is one of the main herbs used in traditional medicine for centuries. Exceptional healing abilities of this plant are recognized by contemporary scientists as well.

Today European Licorice apart of its medicinal capabilities is widely used in many different industries like: beverages, confectionary, pharmaceuticals and nutrients . Glycyrrhizin extracted from Licorice root, is up to 50 times sweeter than Sucrose.

Plant can be easily propagated, once established it will grow like a weed and can withstand different climatic conditions. Our seeds are organic, untreated, they are collected ripe, cleaned properly and have germination rate of 92%. We do not store the seeds for long. Every year we have a new crop and provide fresh new seeds annually.
how to grow
Seed Germination and Growing Instructions
1. SCARIFICATION

Glycyrrhiza glabra seeds have very strong outer shell. It prevents water to penetrate seeds. Seeds may be in soil for many years and germinate then. To fasten this process and increase germination rate scarification is required. There are several methods. We will discuss the simplest of all what we use in our own trials and tests. You will need Glycyrrhiza glabra seeds along with a sandpaper or a whetstone.
Take the seeds and rub them on a sandpaper, once you are able to see that the seeds are rugged and scratched that should be enough. There are scarifying machines available for large lots of seeds. If you don't have such kind of equipment available then scarifying seeds around 45 seconds by hand is enough.
2. SOAKING

Scarified seeds have to be placed in water for around 3 hours. You will need following: 1. Scarified seeds 2. Bowl 3. Thermometer
Fill up a bowl or a container with water. It is preferable that water has stayed in a container for several hours and is not poured directly from a tap as it may contain some chemical substances. Warm up water up to 35°C-40°C/95°F-104°F. Place scarified seeds of Glycyrrhiza glabra in warm water. Cover the container or do any other steps to maintain constant temperature of 35°C- 40°C/95°F- 104°F. Leave the seeds in water for 3 hours. After 3 hours open the container and check the seeds. The seeds which have absorbed water will be 3-4 times larger than the originals. Carefully remove the seeds from water. Do not crush the seeds, hold them gently. From this point you can directly plant them in soil.
3. PLANTING

Once established plant will grow like a weed and will be almost impossible to stop it. Plant is most vulnerable during its germination period. We recommend planting it in a fertile soil with good drainage. (pH between 6-7). Planting field or area should be free of weeds. Plant in the Spring, when temperatures are not falling down to less than 5°C /41°F even in night. Place seeds in soil around 0.5cm-1cm/0.2in-0.4in deep. Water the area or irrigate the field.

After 3 days from planting, water penetrated seeds will emerge from soil. If there is very hot and dry summer irrigate the area once in a drought period of summer of the first year. Plant prefers full sun and warm temperatures after establishing. It will adapt to a variety of areas (USDA zones 5-11). Roots are harvested 2-3 years later. Plant will re-grow and re-establish in the field from root cuttings and rhizomes kept in soil.
This is a simple and a cost effective way of licorice seed germination and plant propagation for commercial or home use. This method is an alternative to propagation from roots or transplanting from cells associated with is associated with much higher production costs.

These recommendations are based on tests and trials conducted by Geoherbs Ltd.
order
We ship worldwide. Please inform us about the quantity you are interested in. We will check the stock and get back to you shortly. If the required quantity is available. We'll send you a Proforma Invoice with the price and shipping cost. Alternatively, your courier can also arrange a pick up from our warehouse.

We accept payments in all major currencies via wire transfer to our company bank account. It generally goes through in 1-2 business days. We accept Paypal for smaller orders as well. After receiving the payment we will ship the seeds immediately. You will receive fresh seeds in around 5-10 days with International priority.

Shipment will come with Phytosanitary certificate.
If you need help, let us know and we will give you the detailed instructions.
Our Licorice seeds are sold all over the world from New Zealand to Canada. Interested? Get in touch!
Contact
---
Geoherbs Ltd.
Address: 13a Tamarashvili Street, Tbilisi, 0162 Georgia.
Tel: +995 593 395 398